Fairs &
Festivals


Amite Oyster Festival
N.E. Central Ave. & E. Mulberry St.
Amite, LA 70422
(985) 969-5340
View Website
The Amite Oyster Festival is a family fun fest that attracts visitors from all over the country. The festival offers a full weekend of food, music and of course, oysters! Come on over for a shuckin' good time!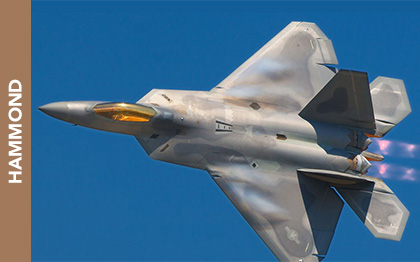 October 16-17, 2021
Hammond Northshore Regional Airshow
600 Judge Leon Ford Dr.
Hammond, LA 70401
View Website
This biennial airshow is one of Hammond's greatest attractions featuring planes from across the United States and Canada. The airshow boasts amazing performances, talented pilots and powerful jet engines. Airshow visitors look forward to the excitement the airshow brings.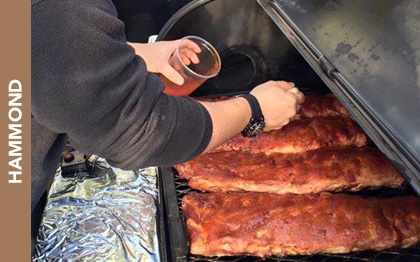 Hammond Smokin' BBQ Challenge
Downtown Hammond
S.W. Railroad Ave.
Hammond, LA 70401
View Website
For the best tasting…best smelling…and best looking event in the South, come to the annual Hammond Smokin' BBQ Challenge. It's fun…it's delicious…and it's definitely something to experience.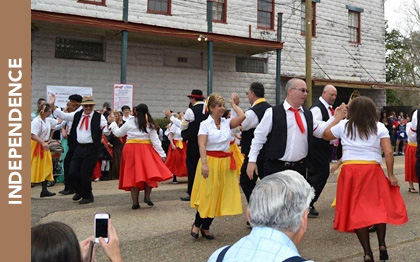 Independence Sicilian Heritage Festival
307 E. Railroad Ave.
Independence, LA 70443
(985) 974-2201
View Website
The Independence Sicilian Festival is a weekend filled with an abundance of delicious Sicilian cuisine, entertainment, and exciting rides for everyone to enjoy.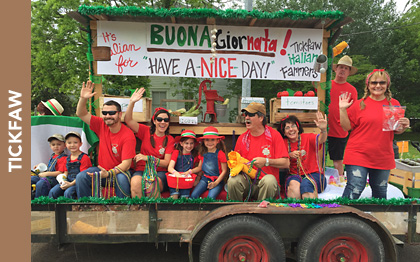 April 22-24, 2022
The Italian Festival
50081 Hwy. 51
Tickfaw, LA 70466
(985) 974-0565
View Website
The Village of Tickfaw welcomes everyone to come and enjoy three great days of festival family fun, authentic Italian food, rides, and some of the best live entertainment under the sun.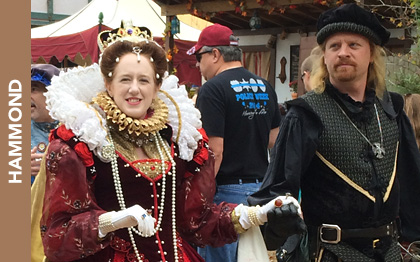 Louisiana Renaissance Festival
46468 River Rd.
Hammond, LA 70401
(985) 429-9992
View Website
When you walk through the front gate of the Louisiana Renaissance Festival, you are quickly immersed into the 16th Century. There will be jousting, great food, authentic entertainment, and highly skilled craftsmen creating time-treasured gifts for all members of the family.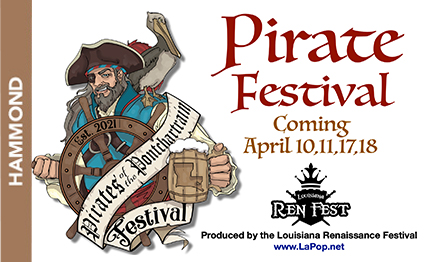 APRIL 10-11, 17-18 2021
Pirate Festival
46468 River Road
Hammond, LA 70401
View Website
The Louisiana Renaissance Village of Albright will be transported through space and time to the Golden Age of Piracy in the Caribbean. During the day on both Saturday and Sunday the pirate shows, games, and merriment are great for families and other types of crews. On Saturdays, after sundown (7:30 PM) we will have a separate event, Pirate Nights, which is vastly different from the family-friendly festivities of the daytime. Pirate Night is more of a concert for those old enough to drink.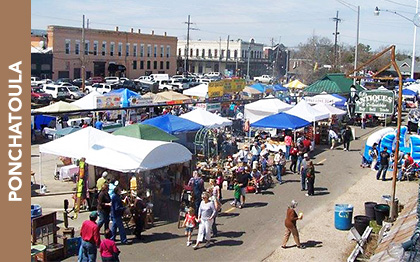 Ponchatoula Antique Trade Days — Art & Crafts Fair
Downtown Commuter Parking Lot
S.E. Railroad Ave.
Ponchatoula, LA 70454
(985) 386-2536
View Website
This sweet tradition has been taking place since 2006. This biannual event is held the first weekend of March and November in Downtown Ponchatoula with over 200 local and national vendors selling antique and original crafts, collectibles and works of art.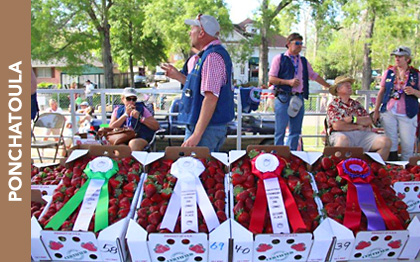 Ponchatoula Strawberry Festival
301 N. 6th St.
Ponchatoula, LA 70454
(800) 917-7045
View Website
The Ponchatoula Strawberry Festival is the state's largest FREE family-friendly outdoor festival, filled with lots of strawberry-inspired food, games, entertainment, and fun for people of all ages.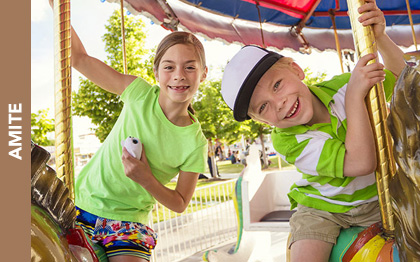 Tangipahoa Parish Fair
400 Reid Ave.
Amite, LA 70422
(985) 474-5424
View Website
The Tangipahoa Parish Fair is a perfect place for family and friends to come together for a day full of fun and memories. Entertainment varies from live music, carnival rides, pie-eating contest, cook-off, 4H exhibits, livestock show, Pioneer Town, Indian/Native American Village, school displays, and much more.
Need help? Call our award-winning support team 24/7 at (956) 334-2567
The Village of Tangipahoa is  a "Village" in Tangipahoa Parish.  Tangipahoa comes from a acolapissa word meaning "Ear of Corn."  Tangipahoa
About
Features
© 2021 Tangipahoala, All Rights Reserved