Museums


Camp Moore Museum & Cemetery
70640 Camp Moore Rd.
Kentwood, LA 70444
(985) 229-2438
View Website
The site of the largest Confederate training camp in Louisiana, Camp Moore is committed to telling the story of Louisiana's role in the Civil War. Its museum displays personal artifacts of the common soldier, and the campsite hosts an annual Reenactment and Living History event with infantry, artillery, and cavalry.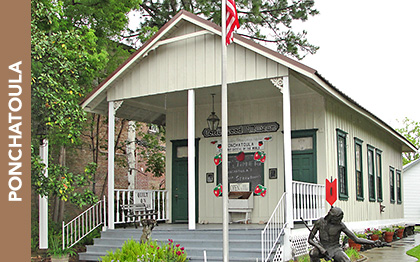 Collinswood School Museum
100 E. Pine St.
Ponchatoula, LA 70454
(985) 386-2221
Gain insight about the history of Ponchatoula and the surrounding area at the Collinswood School Museum. Located in the Strawberry Capital of the World, the museum offers free admission, a sunny outdoor garden, antique quilts and furnishings, early household and Native-American artifacts, a pictorial and recorded history of the Louisiana cypress industry, and more.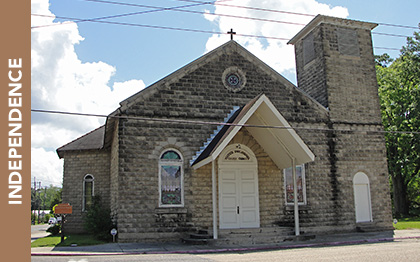 Independence Italian Cultural Museum
524 Pine St.
Independence, LA 70433
(985) 878-3773
View Website
The Independence Italian Cultural Museum embodies the uniqueness of the Sicilian Italian culture. It preserves the language, the music, and other cultural aspects of the region by displaying religious art pieces, antiques, and vintage photographs.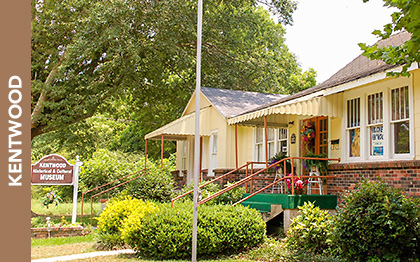 Kentwood Historical and Cultural Arts Museum
204 Ave. E.
Kentwood, LA 70444
(985) 229-4656
Located in the hometown of Britney Spears, the Kentwood Historical and Cultural Arts Museum includes a special exhibit dedicated to the superstar, with a recreation of her bedroom and a light-up scale replica of her "Dream within a Dream" tour. Visitors can also visit the historical portion of the museum, which honors WWII veterans with battleship and machine gun displays.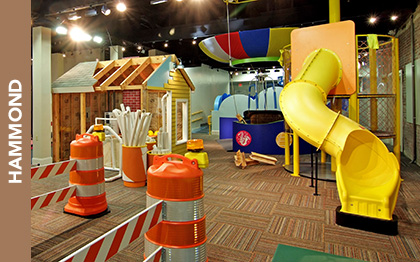 Louisiana Children's Discovery Center
113 N. Cypress
Hammond, LA 70403
(985) 340-9150
View Website
With over a dozen educational and interactional exhibits to explore, the Louisiana Children's Discovery Center makes learning fun for toddlers and children. Young visitors can create humongous bubbles at the Bubble Station, manage their very own shrimp boats at the Waterfront, and build colossal skyscrapers at the Block Buster, among many other fun activities.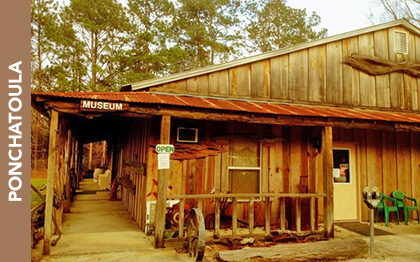 Louisiana Treasures Museum
10290 Hwy. 22 W.
Ponchatoula, LA 70454
(225) 294-8352
or
(985) 294-9810
View Website
The Louisiana Treasures Museum's mission is to educate today's youth by providing access to treasures of the Lake Pontchartrain area, including Native American fishing hooks and cooking stones, whiskey bottles from the early 1800s, and items from the Civil War. The museum also includes a Law Enforcement Memorial Center dedicated to Louisiana police officers who were killed in the line of duty.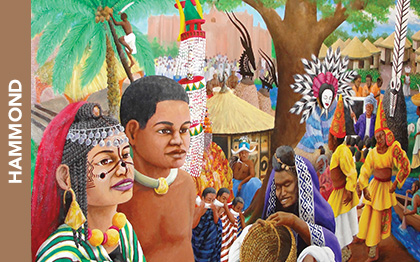 Tangipahoa African American Heritage Museum and Veterans Archives
1600 Phoenix Square
Hammond, LA 70403
(985) 542-4259
View Website
Learn about African-American ancestry in Tangipahoa Parish and the state of Louisiana. This museum tells the story of the African-American influence on entertainment, medicine, technology, the Civil Rights Movement, politics, and sports through unique displays and life-sized murals.
Need help? Call our award-winning support team 24/7 at (956) 334-2567
The Village of Tangipahoa is  a "Village" in Tangipahoa Parish.  Tangipahoa comes from a acolapissa word meaning "Ear of Corn."  Tangipahoa
About
Features
© 2021 Tangipahoala, All Rights Reserved