Arts & Theatre


AMC Palace Theatre
801 C.M. Fagan Dr.
Hammond, LA 70403
(985) 429-8858
View Website
AMC Palace Theatre in Hammond enhances the movie experience like never before. With Prime at AMC, you can view the latest blockbusters through enhanced speakers and special effects, while relaxing in luxurious reclining seats.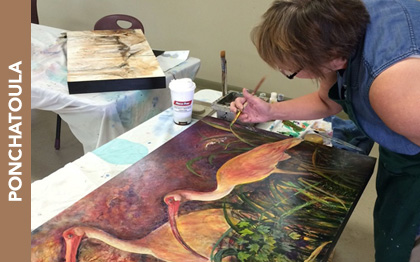 The Art Station
146 W. Oak St.
Ponchatoula, LA 70454
(985) 386-8815
View Website
The Art Station in Ponchatoula allows local artists to connect, explore, and build their crafts. You can work on your projects with instruction, share your work with family and friends, and keep up with the latest topics and trends of the art world.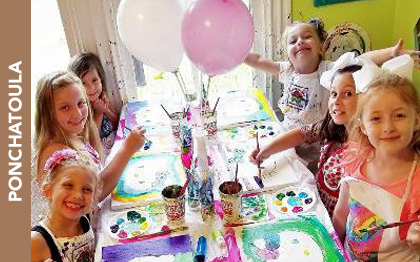 The Sunshine Studio Creative Arts Center
234 S.E. Railroad Ave.
Ponchatoula, LA 70454
(985) 373-0468
View Website
Housed in a cottage in downtown Ponchatoula, The Sunshine Studio will inspire and bring out the creative side of children of all ages. Young visitors can attend class discussion and story times in the cheerful play room, read books in the library/lounge, or craft their own unique creations in the sewing room.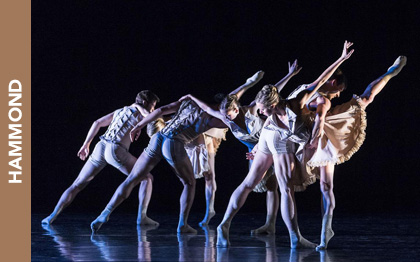 Columbia Theatre for the Performing Arts
220 E. Thomas St.
Hammond, LA 70401
(985) 543-4371
View Website
The Columbia Theatre for the Performing Arts presents an assortment of dance, theatrical events, and contemporary concerts year-round. Located in downtown Hammond, the historic Columbia Theatre is also the premier facility for performing arts in the region.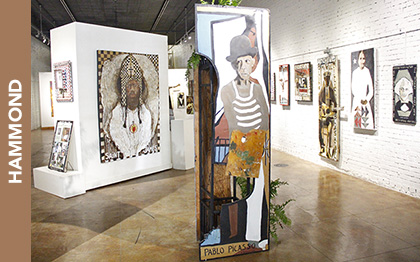 Hammond Regional Arts Center
217 E. Thomas St.
Hammond, LA 70401
(985) 542-7113
View Website
The Hammond Regional Arts Center is home to local visual, literary, and performing artists in Tangipahoa Parish. Their goal is to enrich the citizens and visitors of Tangipahoa Parish with events, exhibitions and performances throughout the year.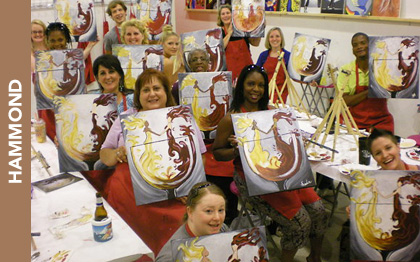 Painting with a Twist
204 E. Thomas St.
Hammond, LA 70401
(985) 345-3747
View Website
Painting with a Twist is not your average art class! Choose from over 7,000 painting concepts, receive instruction from talented local artists, and don't forget to bring your favorite bottle of wine.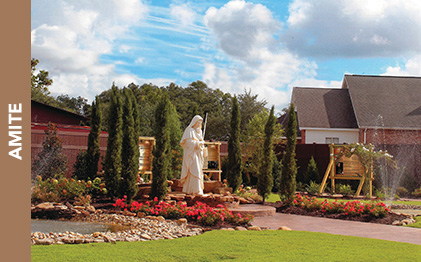 St. Helena Catholic Church
122 S 1st St
Amite, LA 70422
(985) 748-9057
View Website
St. Helena offers Tours and Retreats for a first-class spiritual experience. View magnificent original sculptures, replicas found in Rome, cathedrals, breathtaking gardens, over 150 verified and sealed sacred relics, Conference Center, Atrium, Gift Shop and so much more…Please call their office to schedule your Tour or Retreat.
Need help? Call our award-winning support team 24/7 at (956) 334-2567
The Village of Tangipahoa is  a "Village" in Tangipahoa Parish.  Tangipahoa comes from a acolapissa word meaning "Ear of Corn."  Tangipahoa
About
Features
© 2021 Tangipahoala, All Rights Reserved